When dealing with large numbers of similar Media, Title objects or Releases, the data entry process can become repetitive. As a shortcut, it is possible to "import" certain metadata field values from one object to another.
This action can be performed either from the Media/Title detail view (to apply metadata changes to the object currently being edited) or the list view (to apply metadata changes to multiple selected items at once). Currently, this operation supports the following fields:
Short description
Long description
Notes
License URL (Media only)
Prints URL (Media only)
NFT Link (Media only)
Credits
Related Links
To trigger this action, first visit the detail page for a Media, Title object or release, then choose "Import Metadata" from the "Actions." Additionally, you can select one or more items in the Media/Title/Release list view, then choose "Import Metadata" from the "Actions" menu to complete them in bulk.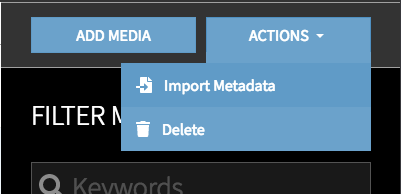 In the import options form that appears, select a source Media or Title object to clone metadata values from, then check the boxes corresponding to the fields you wish to import, and click "Submit." Please note, currently you cannot import metadata from Releases.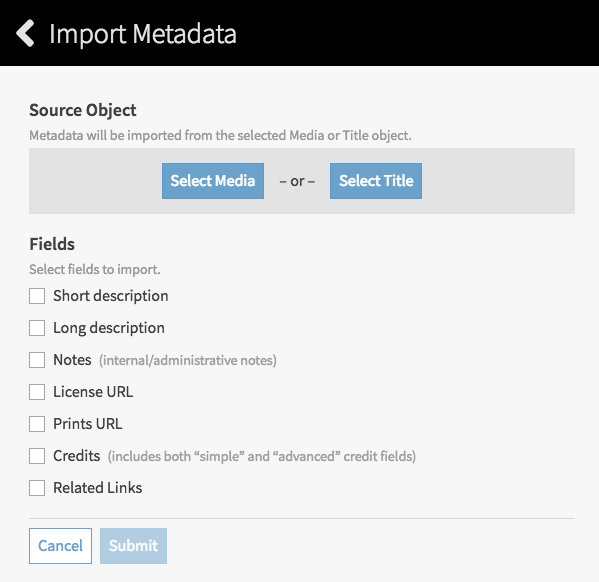 Please note that values for the selected fields will be overwritten on the target object(s), and it is not possible to undo this action. Caution is advised when performing this action on large collections of items.