The Page title type is useful for presenting content that consists primarily of text, or a mix of text and media elements. It is similar to a standard, scrolling page on a typical website.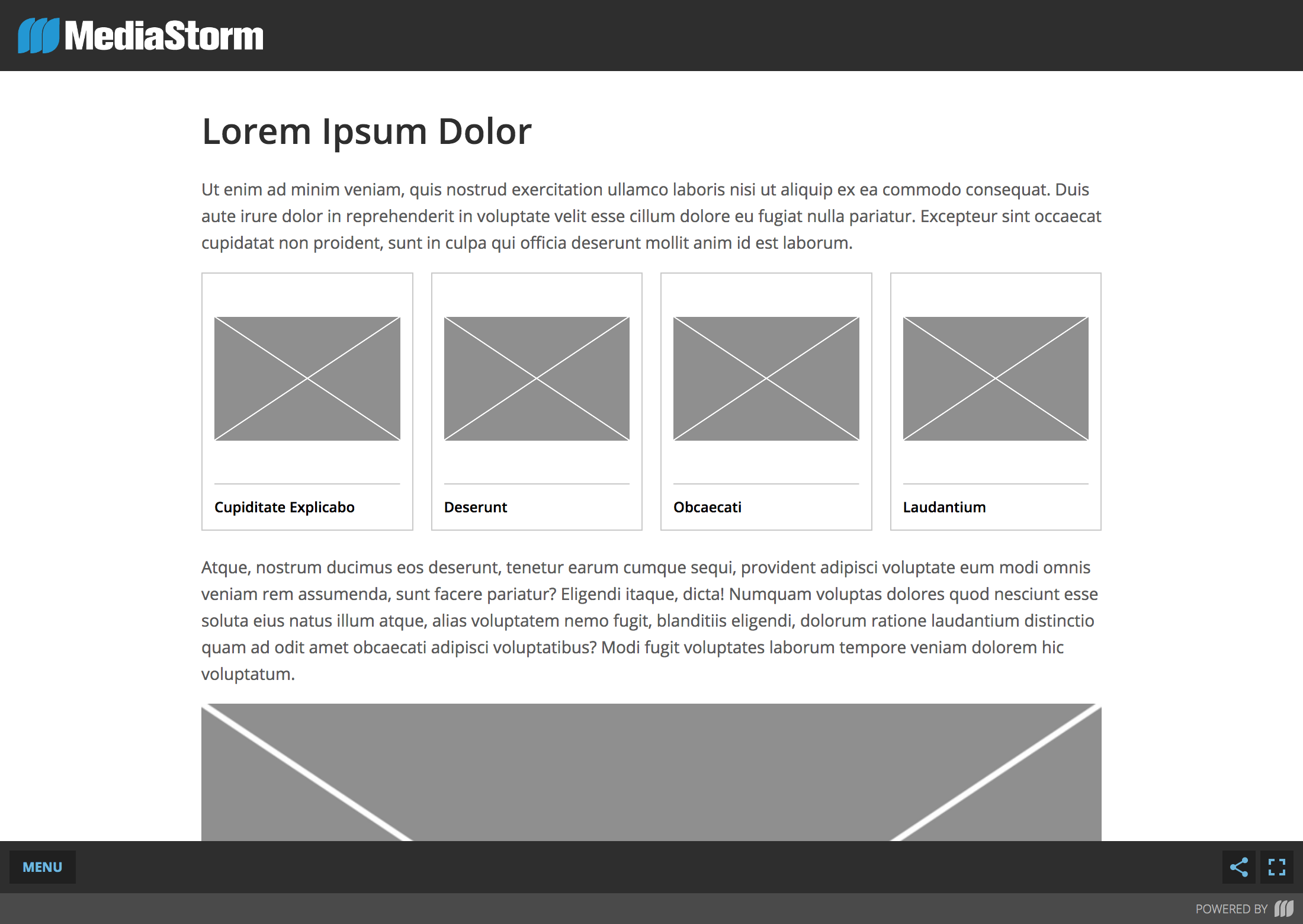 Build a Page
From the Title list view, click the button labeled "New Title." Enter a name in the provided text input, select "Page" from the list of available types, and click "Create."
The General tab includes fields for basic information about your Title.
The Content tab is where you can assemble the actual contents of the page. Page contents are constructed using the Platform's "Structured Content" builder. For usage details, refer to Structured Content Fields.
Release Preview
To preview a page title as it would appear when published in a standard Player Release, navigate to the "Preview" panel.