The MediaStorm Platform allows you to create, curate and publish a wide variety of rich media projects. The interface includes the following components:
Left Toolbar
Used to navigate between views.
List View
List views provide an overview of media, titles or releases. Quickly filter items by date, type, or other properties using the filtering tools in the Right Sidebar. Sort items by clicking the table's column headers.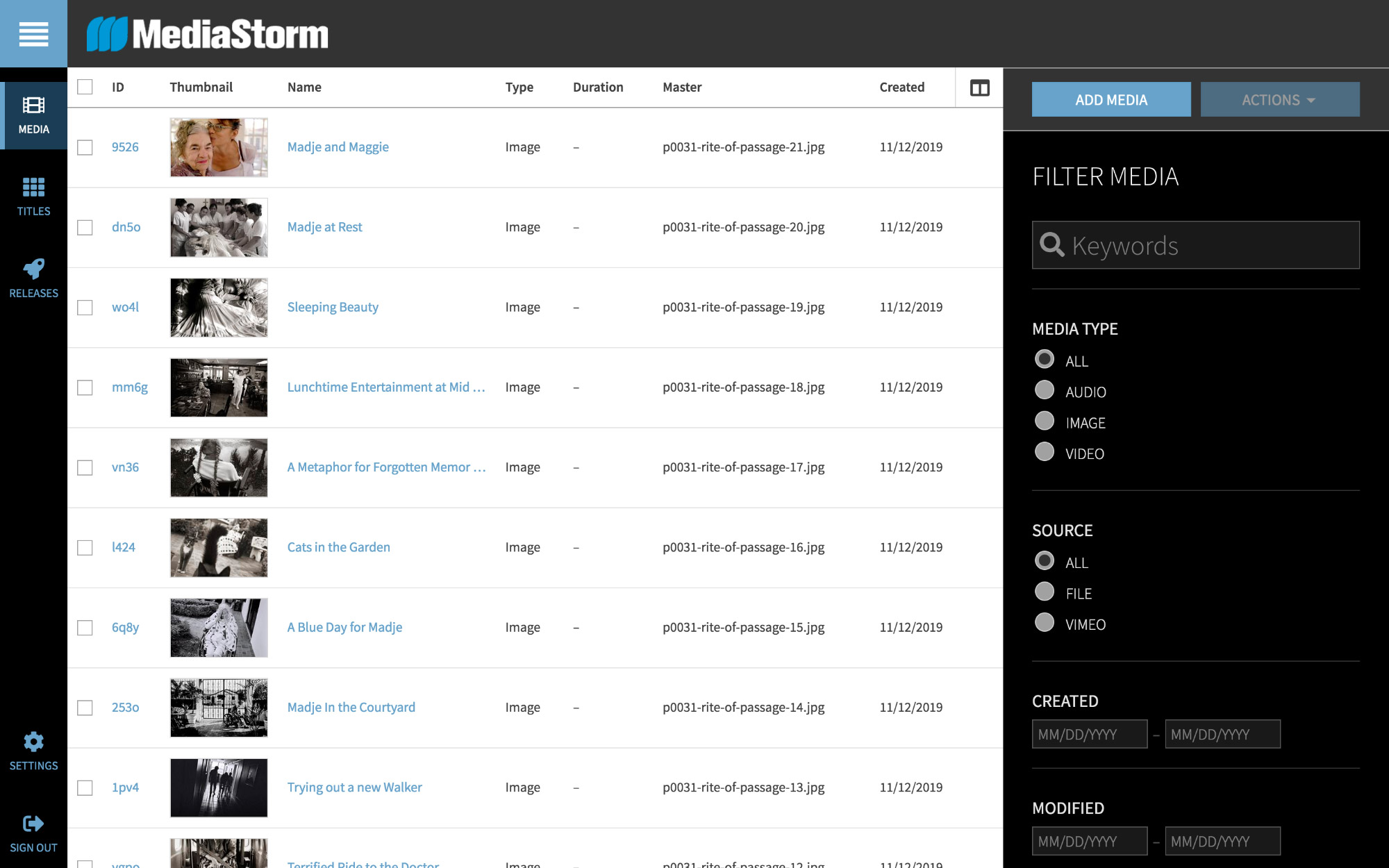 Right Sidebar
Appears in list views. Includes action buttons for creating new items or deleting existing items and controls for filtering the list of items based on a variety of criteria.
Edit View
The edit view for titles, media and releases is organized into a tabbed interface, with each tab containing a group of related fields. The first tab contains standard fields common across all content types, and the remaining tabs vary depending on the properties of the specific content type being edited.
Banner
Identifies the item currently being edited.

Action Buttons
In the Edit View, action buttons allow you to save changes to the current object, or cancel changes and return to list view. Additionally, the dropdown "Actions" menu contains additional actions, which vary depending on the content type of the current object.